Soffritto: Tradition & Innovation in Tuscan Cooking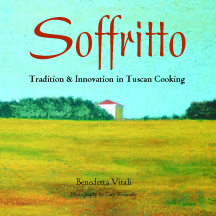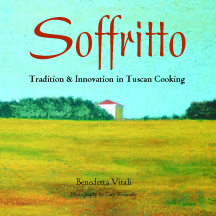 Soffritto: Tradition & Innovation in Tuscan Cooking
By Benedetta Vitali with photography by Cary Wolinsky
Take an insider's look at majestic Tuscany by stepping into the kitchen of one of Florence's most acclaimed chefs, Benedetta Vitali. Named after the aromatic preparation that forms the backbone of a wide variety of Italian foods, Soffritto is much more than a recipe book. Infused with Benedetta's spirited voice, Soffritto offers an intimate look at both Old World and contemporary Tuscany from the perspective of a chef who has lived and cooked in Florence all of her life. Follow Benedetta from the Sant'Ambrogio market, where she teaches you how to choose the freshest, finest produce, and repair to the kitchen of her critically-acclaimed restaurant Zibibbo, for cooking grounded in fresh local ingredients and time-honored techniques.
See the stunning images of daily life with over 120 lavish color photographs from National Geographic photographer Cary Wolinsky. Smell the mouth-watering aromas wafting through Florence's kitchen windows, hear the bantering of locals in the marketplace, feel the history steeped into Benedetta's stories, and taste true Tuscan cuisine at its best.
Soffritto was nominated for the James Beard Best Italian Cookbook Award in 2002.
Signed by Cary Wolinsky